Quick and Easy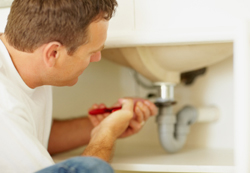 Hi Paul
I just wanted to say thank you for the brilliant job you did for us on our flat.
We were in a right state and dubious about ringing someone last minute from the internet as we have been taken for a ride before!
Your prices were very reasonable and you were able to fix our problem quickly and with minimal fuss. Having a young family, you have no idea how you helped us.
We have already recommended you to our friends and family.
If we ever need a plumber and heating engineer again, you will be our first point of call.
Thank you again.
Julie and Michael Confreiti
06 October 2013