Heating Works
In order to keep you at optimum comfort throughout the year in your home, Quick Flow Plumbing and Heating offers a range of heating works. Whether you have boiler faults, low pressure problems, leaking radiators or a faulty pump, Quick Flow take on all types of heating repair work and our the perfect team to help. So, for more information about our quality heating works, get in touch with our friendly team today.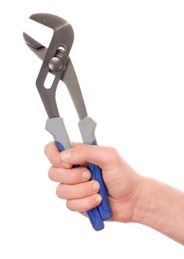 Our pricing
All heating repair work is carried out at £60 per hour between 8am – 5pm and £70 per hour at all other times. Quick flow try's to diagnose the fault within the first hour and will give you a no obligation quote for the remedial work to be done.
Get in touch
To appoint the Quick Flow team for a range of heating works in your property, get in touch with the team today. Either pick up the phone and dial 0800 6121 167, or fill in your details here, and a member of the team will return the message as soon as we're able.