Plumbing Works
Quick Flow Plumbing and Heating can be enlisted to undertake all types of plumbing work. Whether you've got a leaking tap, or a faulty toilet flush, we guarantee our quality engineers will be able to diagnose the problem within one hour, and carry out the remedial works to the highest of standards. So why not give us a call today to find out more?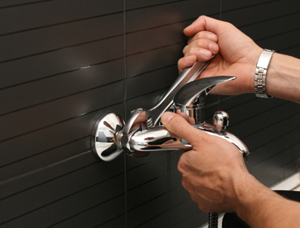 Our approach
For all general plumbing issues, Quick Flow is the perfect port-of-call. Having been in the industry for 12 years, we're perfectly suited to rectify any problems in your property. Whether you're a landlord who's looking to maintain their building, or a general homeowner who needs something fixed, trust Quick Flow to help.
What's more, we don't only offer general plumbing services, but we can also be called upon for bathroom installations. Look here to discover more about the ways in which Quick Flow can help.
Our pricing
At Quick Flow Plumbing and Heating, we offer our general plumbing services for the competitive rate of £50 per hour during the working day. (£60 per hour if you'd like us to come in after hours.) And, no matter what issue you'd liked resolved, we'll be happy to provide you with a free, no-obligation quote, and we will offer you an upfront cost before any work is undertaken.
The benefits of our plumbing services:
Home efficiency
Home comfort
Instant diagnosis of any plumbing issues
Affordable rates
Prompt arrival of plumbing engineers
An experienced team
Completely transparent regarding fees
Testimonials
"Paul was recommended to me by a good friend after I found that the bathroom sink had been leaking. Paul was able to diagnose the problem and rectify the leak very efficiently. The flexi pipes had corroded, these were replaced along with the tap which was also starting to disintegrate. The work was completed in an efficient manner and looks very nice and smart. Paul quoted competitive rates and area was left clean. I would highly recommend him and think he provided a excellent level of service." – Lucy Blenkinsop, SW16 4EA
Get in touch
To engage the help of our team for a range of plumbing works in your home, don't hesitate to contact us today. Simply pick up the phone and dial 0800 6121 167. Alternatively, you can fill in a few of your details, here, and we'll return the message as soon as possible.